…and I'm not talking about how many stacks of papers there are on your desk…
How to live a life most people only dream about…
I'm referring to 'where' you actually work.  For many, there is no option but to turn up to a specific place however there is an increasingly large group of people who have the flexibility to work without being tied down to a specific desk in a specific venue day after day.
If your work is such that as long as you are connected to wifi and cell phone coverage you can do what you need to do, consider thinking out of the box with regard to what your office looks like – because essentially, you can have a 'virtual office' and work from some of the most extraordinarily beautiful places…
For instance, just the past couple of weeks, my office has looked like this…
…and this…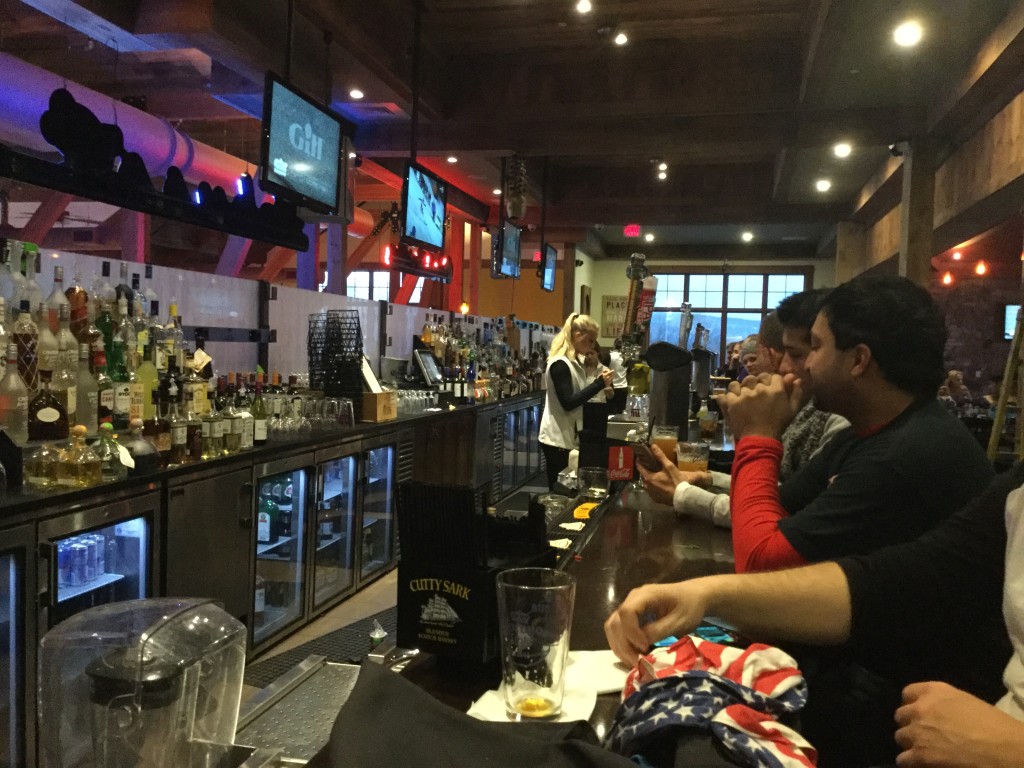 …and this…  Sitting in the car in the sun in happily working away – no need for the heat to be on as the sun is SO bright today, it's keeping the car nice and toasty… We had a cold snap and outside it's 28oF and the entire lake is frozen… I went for a short stroll and the only sound you hear is the breeze and the slight crackling every now and again of the ice… It's magnificent!
…and this…  Sitting beside the lake, in the grounds of a glorious 19th century national trust home…
So, how can I work at all these (and others so cool and amazing they would seriously blow your mind – this is just a selection from the past couple of weeks) beautiful places?
Simple.
Technology has made it possible for those of us who do not have to be physically in a certain location, to work from just about anywhere.
How do I do it?  
In addition to my cell phone and iPad, I have a plug-in gizmo (technical term) for my laptop that enables me to get wifi signal anywhere that my provider has coverage.
I also have a power-outlet gizmo (another technical term) that plugs into the cigarette lighter of the car and into which I can plug anything I would normally plug into the power outlet in the wall.  This means even if batteries are running low, I can either work on 'mains' power (so to speak) or just charge them up and continue.
PLUS – because I travel all over the world, I have a small power-strip adapter that is suitable for various voltages – so it doesn't matter if I want to work beside a waterfall in Virginia or a winery in Tuscany…  As long as there is a wifi signal, I am good to go!
On top of that, I have a tiny portable printer (that also prints from my iPad and iPhone) and a scanner that is so small it's almost ridiculous.
My files are all stored on Dropbox, with local versions on my laptop for times when I'm not connected to the internet.
All international calls are done via Skype's "Unlimited World" package whereby, for around $15/month, I can call any landline in the world and any cell phone in the USA or Canada.  I've also recently added "Unlimited Europe" (approx $20/mo) that includes calling to cell phones in most European countries and the UK.
My entire 'office' fits into a carry-on, with plenty of room to spare.
Also, many phones can be set up to be 'hot spots' so your laptop can use your cell phone's data in order to connect to the internet.
"But isn't this expensive?" I hear many ask…  My response is two-fold.  When in the USA, I probably pay around $50 a month more than the average business person who uses their phone etc for work – so yes, it does cost more.
BUT…  Look at the types of places I get to sit and work!
Seriously, if you are one of the lucky ones who do not HAVE to be tied to a particular place, consider what your office could look like – even if just every now and again…
It's amazing how your very soul smiles and how productive you can be when your office looks like this…