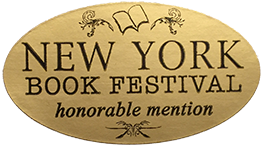 I was thrilled just now to receive an email advising me that Bridgit (my Quantum Lace series) was awarded an "Honorable Mention" in the New York Book Festival!
I am currently (at the time of writing this post) writing Book Three and expect to have it published within the next few weeks.
While I do not write Bridgit's books in order to get accolades, I must admit, I am so very delighted when her story (and the research that goes into writing it) is acknowledged in such a way…
OK, back to writing..!
~ Bella