Achievement Coach and Best-Selling Author, Leigh (Bella) St John helps people to write and self-publish their book – and then turns many of those books into Amazon best-sellers!
Having been so successful helping others – specifically self-published authors – to achieve their dreams, Leigh St John (known as Bella to her friends) now lives a lifestyle most people only dream about, helps people all over the globe to discover their passions, achieve their dreams, become best-selling authors and have fun in the process!
"People often ask me where I live?  Hmmmmm, "Planet Earth!" I no longer have a bricks and mortar home anywhere on the planet – the things I want to keep (such as precious books etc) but do not want to cart all over the globe are in a small storage unit, and apart from that, my possessions amount to the contents of 10 suitcases that, thanks to my wonderful luggage concierge (let me know if you want his details!), follow me around the world to many of my destinations!
I can work anywhere I have WIFI so I spend a few glorious months here (for example, the English Riviera), a few fabulous months there (for example Austria, Italy, Romania, Ireland…) and so, until the right Mr Darcy comes along and sweeps me off on his trusty steed (at which point I will happily trade in my nomadic ways although will continue my business as usual), I love living this Luxurious Nomad Location-Independent Lifestyle!"
Will your future self thank you for the choices you are making today?
Every conscious action is a choice – just as every non-action is also a choice…  Think about your last two years – or even the past six months – and the choices you made…  Is the 'you' of today where you want to be as a result of the choices you made?  Have you actually written that book you have been thinking about for years? …or should you perhaps have had a Coach working with you during that time so that the answer to the question would be a resounding "YES"?
---
"Do or do not – there is no 'try'!"  

~ Yoda

---
Leigh (Bella) St John is a Published Author of many books including two Amazon Best-Sellers, Media Personality, International Public Speaker, Performer, Facilitator, Entrepreneur and Coach who, quite simply, makes things happen!
Born and raised in Australia from a family originally of British descent (although she now has no ties to Australia apart from a passport with a kangaroo on it), having traveled extensively and having lived almost a decade in the USA, Bella now travels the world with eight suitcases (at last count!) in tow, passionately and proudly calling the entire globe "home".
When you meet her, you instantly understand the meaning of the word "passion" – she lives & breathes it with an enthusiasm that is contagious!
---
"We all need to be #inspired2achieve!"

---
Whether it's coaching clients to become published authors, turning their books into best-sellers, facilitating and hosting events, or consulting in any one of a variety of areas, Leigh (Bella) St John specializes in getting you from A to Z in the most effective – profitable and enjoyable! – manner.
Bella has lived – and continues to live – a life most people only dream about and has achieved more than most will achieve in a lifetime… (To learn more, check out the completed items on her bucket-list! – http://luxuriousnomad.com/bucket-list/)
With her unique background in commercial & non-profit management, web design and social media, education, entertainment and media, a Client List that reads like a who's who, & her passion for making a positive difference in the world, Leigh St John brings with her an exciting blend of experience & understanding that generates results!
She is a member of Mensa, Executive Director and IT Manager of The Masters Media Group, & an accomplished entrepreneur in her own right (having created both wonderfully successful businesses & a couple of memorable failures – though thankfully more of the former than the latter).
Her media and presentation background includes a career in radio, hosting movies premieres at Warner Bros to black-tie charity events through to week-long corporate professional development retreats.
She has coached international trade delegations on behalf of the Australian government and much more.  Her writing credits are too numerous to list and include authoring several published non-fiction books, ghost-writing over twenty books and several successful blogs, being an Expert Columnist with one of the leading small business magazines, Editor of her own publication, and literally hundreds of published articles – and now the "Quantum Lace" historical sci-fi series.
One of Bella's greatest passions is coaching Entrepreneurs and Professionals to position themselves as an Expert in their field by helping them step-by-step to become Published Authors ~ and then turning those books into Amazon Best-Sellers!
She taught for many years with one of the world's top business schools (despite not having finished high school!), has qualifications in Journalism, Non-Profit Management & Adult Education, has studied Psychology, Marketing & Communications… She is also a member of the Council on Foundations & is licensed with the Commission for Children & Young People [License # 7849/78846].
Bella is extremely honoured to be a Member of the National Trust (founded 1895), English Heritage (founded 1983) and the Society for the Preservation of Anciet Buildings (founded 1877) – two of the three were established in Bella's favourite period of 1860 to 1910 (when as far as she is concerned, the world changed forever with the death of King Edward VII – although she is still a very proud supporter of the British Monarchy!  Long live the Queen!)
She is a self-confessed "geek" who loves technology and has a significant social media following, but she is also a lover of the manners, charm and elegance of the Victorian era and brings those values to her business and daily life…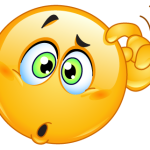 …and she studied Artificial Intelligence at Stanford University for a semester – for fun!  
---
Books authored by Leigh St John include:
Projects and Activities (Past and Present) also include:
Executive Director, Masters Media Group
Owner and Coach, Guaranteed Author Program ~ including Best-Seller Program
Web Producer, "Trafficked No More" documentary (nominated for an Emmy®)
Founding Board Member, Crowdfunding Professional Association
Host – "Going Green TV"
Web Producer, "Seasons of Peace" (nationwide collaboration between law enforcement and community to achieve zero homicides)
Board Member, "Courtroom Cuddlies" (Non-Profit Organization providing 'fluffy friends' to children in courtroom situations)
Host – "Quiet Achievers and Unsung Heroes" radio talk show

Executive Director, Senior Industry Network Group

Relationship Manager – Conference Online Las Vegas

Associate Director – Corps of Compassion/Caring 4 Kids Foundation (501c3 Non-Profit Organization feeding homeless and at-risk elementary school children)

Consulting Lecturer and Facilitator for Mt Eliza Centre for Executive Education (listed by Forbes Magazine as one of the world's top 25 business schools)

Member of AFI (American Film Institute)

Ambassador for the Social Register of Las Vegas

Member of Mensa

Founder of the Australian Mentoring Institute Inc (Non-Profit Organization)

Board Member and Community Outreach Chair, NAWBO (National Association of Women Business Owners)

Member of the Panel of Professional Advisers for the Victorian Government

Australian Ambassador to the International Virtual Women's Chamber of Commerce

Mensa National Special Interest Coordinator

Speaker Chair, Las Vegas Shared Vision Network

Finalist in the Australian Women in Business Awards
Finalist in the Telstra Business Woman of the Year Awards

Expert Columnist, "Dynamic Small Business Magazine", Australia's leading small business magazine

Daily Columnist – "The Morning Bulletin – Life With Leigh" (full page every weekday covering 'positive' news stories in major metropolitan newspaper)

Drive-Time Co-Host, major commercial radio station (RG Captial)

Sponsor and Mentor for Australian Business Week (business simulation program for high school students)

Mentor for the Commonwealth New Enterprise Incentive Scheme Advisory Committee – NEISAC – (government-sponsored small business start-up project)

Judge – Australian Film Institute Awards

Judge – SIFE (Students in Free Enterprise) National Awards

Judge – APICTA (Asia Pacific Information Communications and Telecommunications Awards)
---
Who is Bella St John?
On a personal note, many of Bella's most valued life lessons that she passes on to students and clients alike came from her Great-Grandmother (Nan), an amazing woman born just after the end of the 1800s who was a guiding influence in Bella's early life.
It's perhaps easiest to describe her this way – think 8 parts "Esther Walton"and 2 parts "Lady Grantham".
Thanks to her Nan, Bella was brought up with a love of history, along with Victorian and Edwardian sensibilities and values – values she holds dear to his day.
She extended that passion for history – combined with her love of cars – to a more modern pursuit being the restoration of her beloved classic convertible Jaguar called "Bridgit" in which she travelled across America several times, including several trips from Mexico to Canada along the west coast and from Florida to Maine along the east.  She then donated Bridgit to a children's charity when she made the decision to leave the USA and live 'globally' – "I couldn't sell her – she had become part of the family!"
By her own admission Bella is a solid base of Elizabeth Bennet, spiced with a dash of Scarlett O'Hara.  Add generous portions of Oprah Winfrey, Pollyanna and Gladys May Parnell (Bella's Great-Grandmother mentioned above).
Blend well and to this mixture add the thoughts of Jesus Christ, Lao Tzu, Neville Goddard and Abraham Hicks, with an ample pour of Dr Wayne Dyer and Mark Twain.  Fold in a little Dr Ellie Arroway and a lot of Nigella Lawson.
To all of the above add fine red wine, great company, good food and relaxed elegant surroundings, preferably near the water, and you will find what fires the heart and soul of this interesting, eclectic and inspiring woman.
"I am often asked how I am able to travel and life such a wonderful life all over the world.  The simple answer is that I can do everything I do as long as I have wifi.  The next question is the often, 'so, what is it that you do?'"
---
In short, the majority of Bella's business life now consists of the following:
---

By Google+.