You know the saying, 'the better it gets, the better it gets – and the worse it gets, the worse it gets'?  I had an interesting example of just that today…
Here in Ireland, the apartment I have leased while I am here is in a fabulous spot, right on the river and within walking distance of everything…
However, it is also right in the middle of all the pubs and music venues, meaning that since I arrived about six weeks ago, on average three to four nights per week, with the ridiculously loud music and revelry, I have had no sleep between around 11:00pm and 3:00am.
Add to that, it is currently summer school holidays here…
Anyway, yesterday the extremely amplified concert on the river (directly across from me) started at midday and didn't stop until midnight – and the crowds didn't cease reveling until around 3am-ish.  Even inside with the windows closed, the noise is still loud enough to have to turn up the stereo to hear it over the music from outside.
Being already significantly sleep-deprived from being here for the past six-weeks, I finally (last night) managed to create a bizarre yet effective way of dealing with the noise…
With earplugs in, the noise is still VERY noticeable – however with earplugs in PLUS headphone buds strategically ALSO placed in ears, with a headband around head to keep everything in place AND playing one of my frequency tracks (that I use for healing meditation) on a continual loop, no more outside rabble!!!
I actually slept quite soundly between around 3:00am-ish and about 07:30, when I woke up, took off the contraption, went to the bathroom, noticed the dreadful mess the rabble had made all along and in the river, and thought I would go back to sleep…
THEN………
At 07:45, the council – who do an excellent job of keeping the town clean and tidy – started with heavy NOISY equipment cleaning up the mess!!!
I thought to myself – "Self, we are still just going to lie in bed for a while – at least the machinery has a low hum to it – we might be able to drift off to sleep…"
08:05…  The fire alarm goes off!!!!!!  LOL!!!!!!!!!!!!  (it goes off regularly – rings for a couple of minutes – and then makes a sound like sick bird being strangled and stops)
At this point, I not only had the giggles from a ridiculous situation and too-little sleep, but I really felt like not wanting to see or hear or communicate with anyone…  and I seemed to get my wish!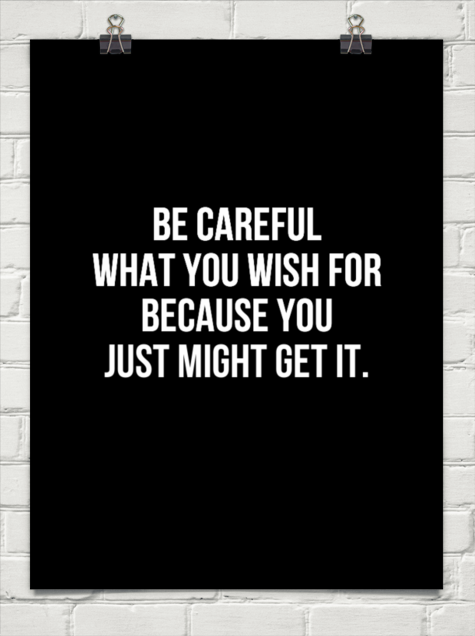 09:10, the internet stops working (again, not the first time here – but there is at least either my emergency wifi or a very low-signal free wifi that I can sometimes use), so I decide to read for a while, take a shower, and head to my writing pub around lunchtime to use their internet…
I arrive at my writing pub only to find they are having problems with their internet as well!
Not one to be deterred, I decided to hand-write some cards…
I write with a fountain pen and thought it would be a lovely break to just sit and write some catch-up and thank you cards…
…and my old-school fountain pen refused to work!  (I now have significant giggles at the ridiculousness of it all)
After pulling the pen and nib apart (not that many parts, thankfully!) and doing some maintenance to all pieces (twice), I put it back together and it worked…
Then, at around 2:00pm, the internet here started working again… (although my phone is still not able to connect as I write this post) – and a bright spot in the day – a testimonial from a Friend and client that was so lovely, I cried when I watched it:  https://www.youtube.com/watch?v=DvhWk6B3ol4
Was that all coincidence?
I am a great believer that everything that happens to us is a direct result of our energy – our thoughts and feelings and vibration.
My suggestion is that if you are getting in life what you do want OR what you don't want, the first step is to look at your own energy…
OK – so now I have emailed my incredibly and deeply heart-felt thanks to the wonderful Friend who sent the video and as for the rest of the world, I am calling today a no-go-zone, enjoying another glass of wine, and reading a book!
As Scarlett said…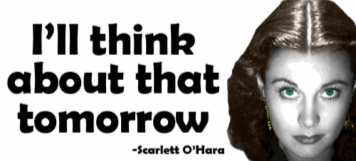 ~ Bella
PS:  (LOL!!!  I really did ask for it!  LOL!)  A screaming two-year-old that could probably be heard from here to London just descended at the table next to me – despite the rather large pub being mostly empty……
She is well mannered – her vocabulary consists of:
Please
Thank you
Chicken and chips
Aaaaaaaaaaaaaaaaaaaaaaaaaaaaaaahhhhhhhhhhhhhheeeeeeeeeeeeeeeaaaaaaaaaaaaaaaaaaaaa (at a pitch more suited to the hearing capacity of canines; and her squeals sounding more belonging to a juvenile swine than a juvenile human) – she does have very, very, very good lungs!
…and the crew of five who are with the squealing 2yo, have just started a belching competition……………………….  (LOL!)
…and this is actually a really upscale pub!
Today is cancelled.
PPS:  Oh dear…  At least yesterday the music was quite reasonable…  Today there is a rap festival that started at 5:00pm and will go until who knows when…  One source suggests they will keep performing until 2:00am………  It is sooooooooo loud here (inside in the apartment) – I have no idea how anyone at the actual venue still has their earbuds in one piece!
Oh well…  As they say – you can sleep all you like when you are dead…